Professionals vs Amateurs
With the holiday party season around the corner, and many party planning committees assembling information regarding potential entertainment options – I want to take this post to discuss why you NEED to hire a professional corporate entertainer to perform at your function. 


Performing at hundreds of corporate events a year I have heard countless horror stories from my clients about "the guy we hired last year". It seems that these days more and more amateur and semi-professional "entertainers" are talking to companies and attempting to take their money for a sub standard performance that is less than entertaining. Here are a few of the reasons why I encourage my clients to always hire a professional entertainer (whether magician, mentalist, hypnotist, comedian or DJ) with experience working for corporate clients and performing at corporate functions. 


Entertaining audiences is a full time professional's only source of income. A professional will work harder not only to earn the opportunity to perform at your event but to keep you coming back. You are the sole reason my family eats. My lively hood is reliant on performing at events regularly. Negative feedback from past clients can greatly affect my business. I want you to be happy and to have a great experience. As an organizer the entertainer you choose to hire is a direct reflection upon you. Don't put your reputation at risk by hiring an amateur. Hire a professional who cares about your event. 


As a professional drawing upon years of experience I am equipped to ensure that your event will go smoothly. Over more than a decade I have seen and dealt with it all. If an aspect of the performance scenario ( staging, background music, sound equipment ) is going to adversely affect your groups experience and the success of your event a professional entertainer will bring it to your attention, and be sure all problems ( and potential problems ) are rectified before the show begins. A professional entertainer should outline every detail from audience seating, introduction, sound equipment, lighting, staging, and beyond well in advance of the event. Working with a professional means your stress level goes down and you are free to enjoy your event.


Hiring a professional is the easiest way to ensure a polished and entertaining show. In most cases an amateur entertainer hasn't logged nearly as many hours on stage performing for real paying audiences. This level of experience shows. A polished performance that is energetic and engaging is what you want at your next event. The level of expertise gained from doing something as a career, living and breathing it every day, is unbeatable. Entertainment at your event is important. Would you go to a "part time" dentist? Consult with a lawyer who only practices law on the weekends? Of course not! So why would you go that route with your reputation? Remember – the entertainer you hire is a reflection of you.


A professional will act professionally. They will be on time. They will be groomed and well dressed. They will be prepared for the event. They will approach and speak with your guests in a manner that is courteous and respectful. Remember – my reputation is valuable. I want to ensure that everything associated with me is near perfect from the moment you call or email me, to the moment I arrive at your event, during the performance, and after. Every facet of my image and every interaction I have are important. 



Choosing a professional corporate entertainer can be a daunting task. Imagine you are a part of the organizing committee for your company's holiday party this year. You have dozens of options regarding entertainer.
What should you look for?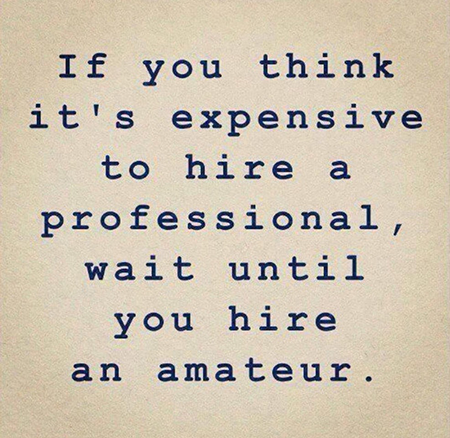 Does the performer have a website?
Is it well designed and maintained with up to date information? 

Does the performer have performance videos, or audio clips posted on their site?
You should be able to see or hear them in action.

Do they have reliable quotes and testimonials?
Most professional performers have reference letters, and quotes from clients they have worked for in the past.
Give them a call. You can tell a lot about a person through an old fashioned conversation. 

What are their prices like?
Don't book an entertainer based solely on price. Booking the cheapest act possible might sound like a good idea. But keep in mind – you get what you pay for. My rates are at the level they are because I am a professional backed with more than a decade of experience performing for audiences both at home and abroad.

Do they have promotional materials that are easy to follow and clearly outline what you can expect from them on the day of your event? 

Do they have a contract for you to sign?
This is very important. The contract ensures that all of the important details are taken care of. It ties both parties (client and entertainer) to the event. It protects you, and it protects them. A professional entertainer should always have a document outlining the important points of the event, putting in place exactly what you can expect from them in regards to setup time, length of show, etc. It should also outline what they require from you and the venue in order to make your event a success.



Keeping these things in mind should help you to hire the best possible entertainer for your event. Remember – calling yourself an entertainer, printing a few business cards, and charging people money for a "show" is something anyone can do. There are no rules and regulations, and nothing protecting you as client. 


Follow my tips – and avoid having your own "guy we hired last year" horror story to tell.